README
instant(1)
Spawn a http server in the current directory that instantly notifies all connected devices as soon as a HTML, CSS, or JavaScript file is modified.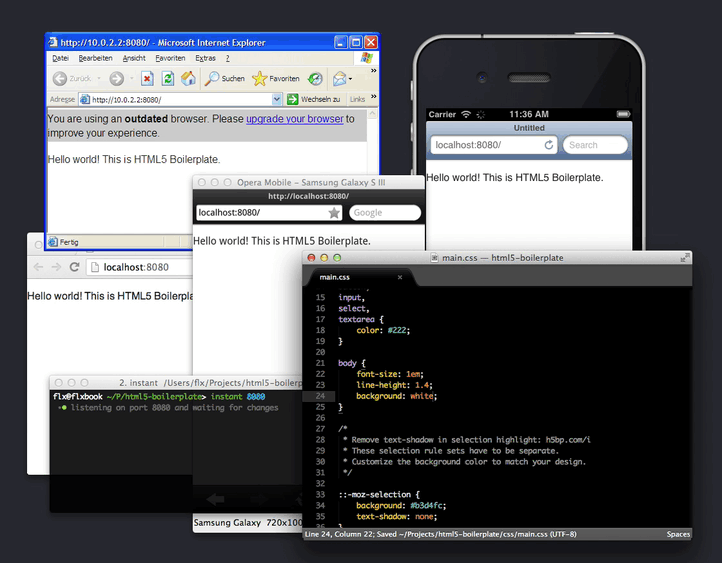 Installation
$ npm install -g instant-server

Usage
$ instant -p <port> [dir]

Options
-p | --port: The port to listen to. If omitted, as free random port will be used.
-q | --quiet: Hide listening message. If no port is provided, the port will be displayed.
-o | --open: Open the default browser.
--delay <ms>: Time to wait before reloading a resource (default is 10).
Features
Supports all major browsers including ancient ones as Android 2 or IE6
No browser plugin required
No need to add extra script tags to your HTML pages
Incremental CSS updates (no page reload)
Uses the instant middleware under the hood
License
MIT